MESA, TESE Surgery Abroad
Many years of experience with PESA, MESA, TESE surgery:

PESA, MESA, TESE Surgery Abroad.
MESA (Microsurgical Epididymal Sperm Aspiration) and TESE (Testicular Sperm Extraction) are surgical methods enabling to obtain sperm from patients where the semen of the male is void of sperm (azoospermia) or when the number of sperm in the semen is extremely low, exhibits abnormal sperm morphology, developmental forms of sperm, in men following vasectomy or during retrograde ejaculation and erectile disorders, among others.
This procedure is sometimes also referred to as the surgical sperm retrieval.
MESA, TESE can be performed within weeks. We will tailor your trip according to your needs, MESA, TESE with the following IVF or donor eggs can be done just in 2 short visits.
Benefits of MESA, TESE Surgery Abroad in Prague:
Certified IVF specialists with fluent English and over 12 years of experience.
Accessibility - direct flights between Prague and over 100 destinations from 79 EUR return.
Personal Assistance - local representative to help you during the whole process, continuous help during your stay
Blood tests and scans included - all the obligatory blood tests for both partners are included
Modern methods - Embryo monitoring, EMBRYO GEN cultivation medium, genetic tests, fertilization by PICSI available.
Discount - Should you not get pregnant we offer 10% discount for the next cycle.
No waiting list
Low cost complementary procedures
Individual treatment plans - we will tailor your trip according to your needs, your stay can be shortened to less than 1 week.
Prague - save and attractive destination is ideal for infertility treatment abroad. Prague is situated in central Europe and it is one of the safest capitals in the European Union. It is a peaceful and beautiful UNESCO city.
Our Medical Team
Jana
Blanka
Lucie
Testimonials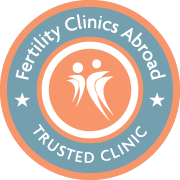 More about MESA, TESE Surgery Abroad
MESA, TESE Surgery in Prague.
Acquired sperm is processed using special laboratory methods and prepared for fertilization using the ICSI method. It can be used for fertilization in combination with the following procedures:

Only 2 days are necessary. Arrival on the evening prior to the day of surgery. Last meal at midnight. Patient should bring from home fresh pre-oparative General Health Exam, but it can be also done express in the morning before the surgery. The patient can leave the day following the surgery (at least 1 night in Prague is highly recommended).
Surgical procedure: The procedure is performed under general anaesthesia in an out-patient setting, and it lasts approximately 1 hour. You rest in your hospital room after it ends for about 2 – 3 hours
Prices & Costs
Price from: 1500 EUR
The price of the MESA, TESE surgery abroad includes:
FREE evaluation of your medical questionnaire
Initial consultation with a highly qualified specialist
General anaesthesia
PESA surgery
MESA surgery
TESE surgery

Related items not included in the price:
STD test (included in subsequent IVF cycle) €120
General Health Pre-operative Examination in Prague €110
Sperm freezing and storage for 1 year €132
Consultation and gynaecological examination by IVF specialist €100

*Price in EUR is just informative. All payments may be made in CZK or in the Euro equivalent converted using the current exchange rate. We accept the majority of regular credit and debit cards.