IVF Fertility Treatment Cycle Abroad
IVF in the Czech Republic, IVF (ICSI) Treatment in Prague:
IVF treatment is a common procedure in the Czech Republic. Prague is a favourite destination for IVF abroad as Czech IVF clinics are renowned worldwide for high success rate, top medical care and affordable prices.
IVF (in vitro fertilization) with own eggs is suitable for women who cannot conceive naturally for at least 1 year and have tried less invasive kinds of infertility treatment, such as artificial insemination, unsuccessfully. IVF is often recommended to patients who suffer from issues with fallopian tubes. IVF with ICSI or more advanced PICSI is used where a male partner has an issue with quality of sperm. IVF may also be a solution in cases of unexplained or untreatable male infertility as it can be combined with donor sperm treatment.
IVF treatment with own eggs is not a solution for women who do not produce own eggs. Also, it may not be a solution for women who are in advanced reproductive age, or for those with unexplained infertility and couples who have had already several unsuccessful IVF treatments. For these patients the solution is usually donor eggs or donor embryos.
Our head physicians and head embryologists in Prague have been performing IVF treatment with own eggs (oocytes) regularly since 2006. The unique PRAGA MEDICA IVF treatment abroad programs for international patients have been carried out in Prague since 2010. Hundreds of healthy children have been born all over the world so far.
Contact us for a free consultation now.
Benefits of IVF Fertility Treatment Cycle Abroad in Prague:
Certified IVF specialists with fluent English
Head physicians and embryologists with 10+ years of experience in IVF.
No waiting list - you can have embryo transfer within 2 months from the 1st contact
Accessibility - direct flights between Prague and over 100 destinations. Low cost flights available.
Personal assistance - local representative to help you before, during and after your treatment
FREE transport to the clinic for the 1st appointment
Shared risk - partial refund if embryo transfer does not take place; discount on 2nd attempt
Affordable prices
Modern methods - Embryo monitoring, Embryo Glue, genetic tests, PICSI, ERA, etc.
High success rate - see our IVF Reviews and Testimonials
Full tourist services including accommodation available
Individual approach - we will do our best to tailor your trip according to your needs
Prague - save and attractive destination is ideal for infertility treatment abroad. Prague is situated in central Europe in the European Union. It is a peaceful and beautiful UNESCO city.
Our Medical Team
Jana
Blanka
Lucie
Testimonials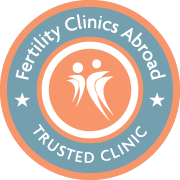 More about IVF Fertility Treatment Cycle Abroad
IVF cycle abroad options:
ONE visit - complete IVF cycle in Prague.
Time requirements: arrival in Prague directly before menstruation, woman resides for approx. 20 days, residence of the partner may be minimized to 1-2 days.

The initial consultation with our IVF specialist where the medical history will be evaluated, treatment planned in detail and any possible questions answered, is arranged by SKYPE or phone.

TWO visits - IVF cycle with 6 days of stimulation at home
Time requirements: this alternative requires two visits in Prague, the first may be managed in a single day.

During the first visit the women patient will have a gynecological examination, ultrasound, STDs blood test + possibly AMH blood test.
Male patient will have STD blood test + possibly semen analysis or semen analysis with freezing, thus his residence at the clinic can be minimized to one visit.

Both partners will talk face to face with the doctor and during this time the medical history will be evaluated, treatment planned in detail and any possible questions answered.
Patients will leave the clinic with medication and will start with the stimulation at home on day 2 of the menstrual cycle. The second visit is planned for day 7 or 8 of the cycle and patients reside 8 to 12 days.

Requirements for the treated couple:

The age of the woman should ideally be less than 43 years. Patients who are over 43 years can try 1 attempt of IVF cycle with own eggs. If they do not succeed, the next attempt is with donor eggs. The age of the man is not limited.
Good health condition of the woman and hormonal levels enabling conception with own eggs. Female patients older than 38 years have to provide their AMH results before we can book the 1st appointment. We can only perform regular IVF cycle with own eggs to patients whose AMH is not below 50% of the normal level. As there are several scales to measure AMH, your laboratory should provide your results together with information what a normal level is on the scale used. Patients who have lower AMH can try 1 attempt of IVF cycle with own eggs. If they do not succeed, the next attempt is with donor eggs.
BMI of the woman below 35
Neither the man nor the woman is a carrier of the HIV virus, hepatitis B, or hepatitis C viruses and they do not suffer from syphilis.
Marriage is not a prerequisite.
Prices & Costs
Price from: 2350 EUR
Complete IVF Cycle in Prague includes:
Phone or personal consultation with a highly qualified IVF specialist
Initial gynaecological examination
Fertilization of eggs by ICSI method
Cycle of IVF + Embryo transfer
Necessary blood tests for both partners (STDs)
Hormonal profile tests: AMH, TSH, Prolactin
All ultrasound scans
Extended cultivation of embryos for up to 5 days
10% discount on 2nd IVF cycle should you not get pregnant
Shared risk: 500-1000 EUR refund, should there be no embryo transfer 
Transfer to the clinic for the 1st appointment
Local representative to help during your whole stay
Items not included in the price of IVF cycle:
General health examination before anaesthesia 124 EUR
General anaesthesia (egg retrieval) 132 EUR
IVF stimulation drugs from 750 EUR

All packages can be further upgraded by complementary methods. Full price lists can be provided upon request.